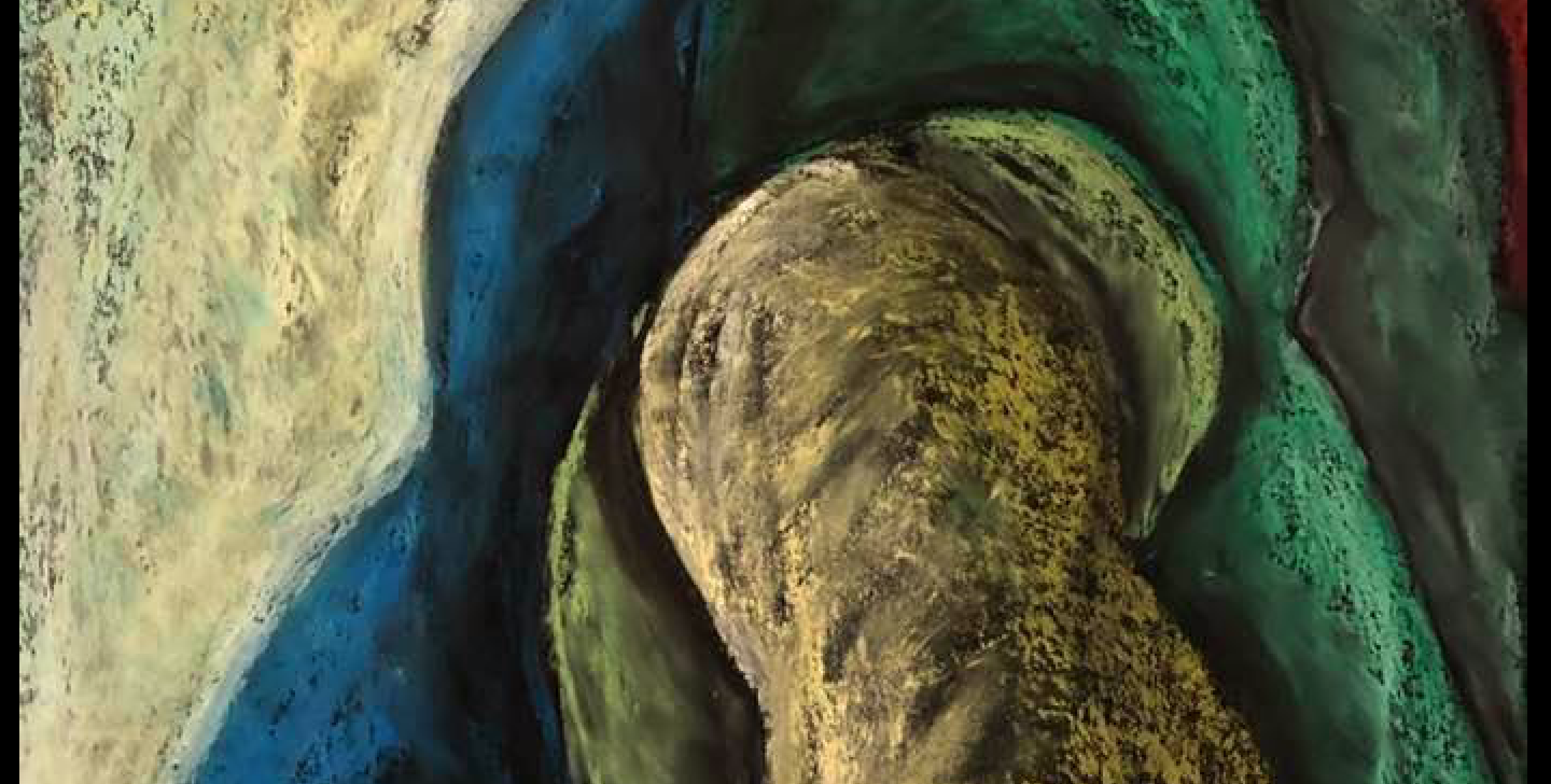 "THE GENESIS OF SCENERY AND MATTER" EXHIBITION BY ANTANAS JASENKA
A. and P. Galaunė House-Museum
A. and P. Galaunė House-Museum
This exhibition showcases the author's works that were created using oil pastel technique within the period of year 2019 to 2020. "This exhibition requires a different way of reading, not unlike the decoding of cuneiform. It appears to me that the topic revolves around transcendence! The pointillistic transcendence of Antanas Jasenka has its own rhythmic and temper, which is together major and minor. It may be a coincidence, but today, when a war is raging, and the material world is losing its significance, these streaky surfaces speak about life and death, joy, and pain in a very special way." – states a philosopher and theologian Ervinas Koršunovas.
Antanas Jasenka is a well-known composer in the academic contemporary music composer community, as well as in the experimental music scene. He is well known both in Lithuania and abroad. From 2008 A. Jasenka is a member of electronic music performer collective "Diissc Orchestra ", he is also a docent of Kaunas University of Technology and Lithuanian Academy of Music and Theatre, and an ambassador of European Culture Capital KAUNAS 2022. In the period of 2010-2015 he was the art director of the largest electronic music festival in the Baltic states - "Jauna Muzika" ("Young music" – eng.).
The works of this composer can be heard in Lithuanian and international contemporary music festivals in Europe, America, Japan, Mexico, China and so on. The composer has participated in various projects in Lithuania and abroad together with such artists as Ralf Wachowsky, "The Hafler Trio ", Eimuntas Nekrošius, Oskaras Koršunovas, Birutė Letukaitė, Ya-na Ross, etc.
You can get acquainted with the works of Antanas Jusenka on Soundcloud and  antanasjasenka.com
Exhibition works: 20 10 2022 – 26 11 2022