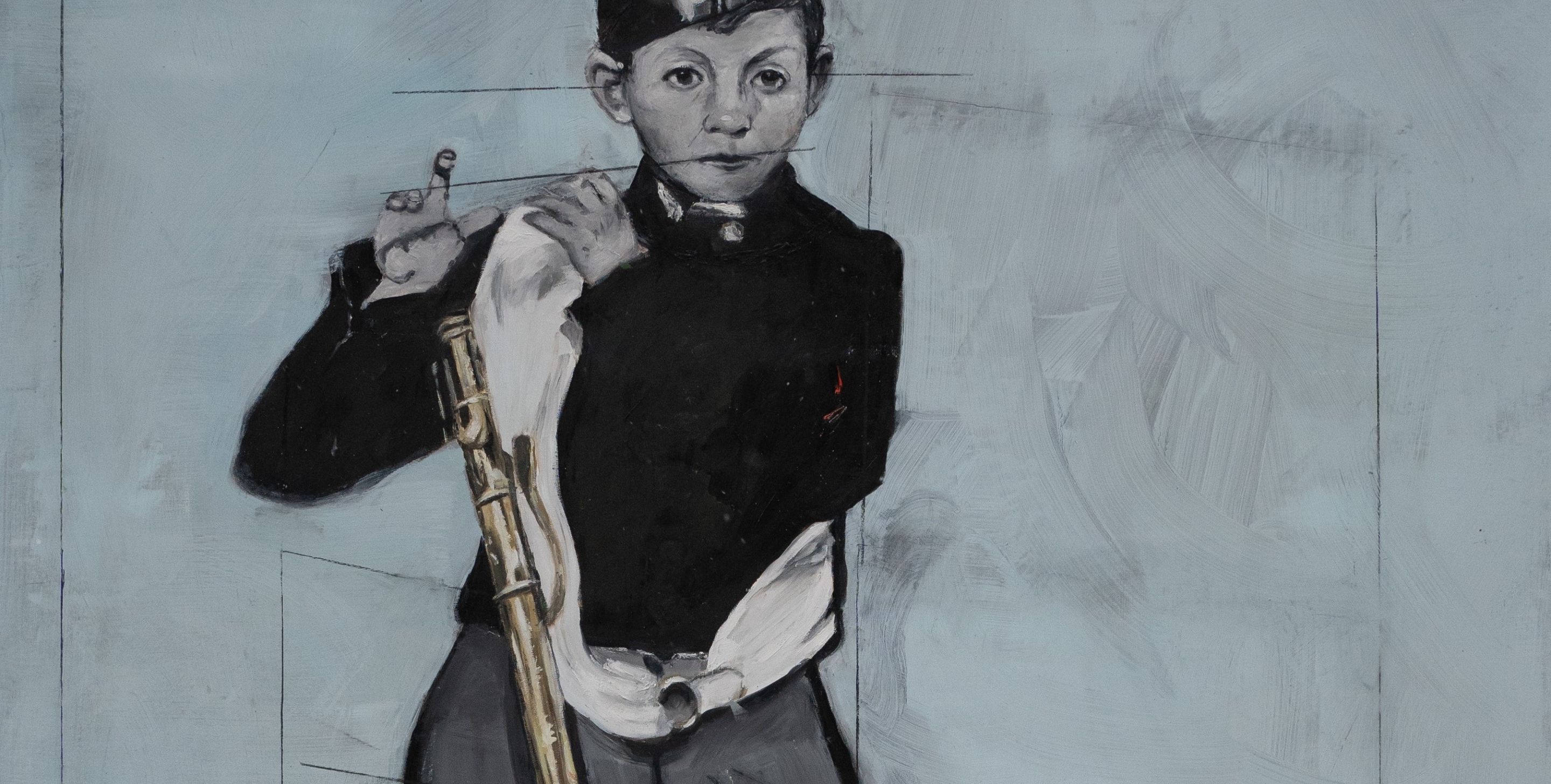 VIKTORAS PAUKŠTELIS. CHROMATICA. PAINTING (2020–2023)
M. K. Čiurlionis National Museum of Art
M. K. Čiurlionis National Museum of Art
The exhibition by a well known pianist and painter Viktoras Paukštelis (b. 1983) at M. K. Čiurlionis National Museum of Art explores links between music and painting. The topic has a long-lived tradition in the history of Western European art and has been interpreted differently in various periods of time. Aiming at the synthesis of painting and music, M. K. Čiurlionis and his contemporaries strived for a dialogue between colour and sound, P. Mondrian in his geometrically abstract pictures and M. Beckmann in expressionist figurative compositions sought for inspirations by freely improvising in jazz rhythms.
Unlike most contemporary artists who have a dual talent or passion both for music and art, Viktoras Paukštelis does not look for a synthesis of the two, nor does he investigate the sonic nature of colours. For him, music is primarily important as a motif for his paintings, inseparable not only from his biography, but also from his, as a painter's, concept of creativity. The artist comes from a family that has been performing music within several generations, and he multifacetedly develops the themes as a composer, musician and a listener. As a pianist performing classical music, V. Paukštelis easily establishes a dialogue with the old masters' works based on these motifs, but at the same time he critically questions for how long a traditional genre of portraiture or an allegorical composition is destined to exist.
Painting and music for Paukštelis are two different opportunities for self-expression, and his preference for the fine arts over abstractionism is not a matter of coincidence. Still, the relationship between painting and music in his work is palpable not only through the chosen motifs. First of all, it is reflected in the exciting play between repetition and substitution – the artist is constantly implementing the same motifs, eager to discover new meanings, subtle variations and secondary connotations.
While painting from a secondary reality rather than from nature, the artist selects motifs for his primary sources from the oeuvre of old masters or photographs in books and personal albums. By limiting himself to a monochrome of grey and black-and-white, i.e. through the collision of darkness and light, he furnishes the images with a melancholic and dramatic veil. Concurrently, Paukštelis alludes to the quotation of images, imparting a multi-sensory conditionality to them.
The exhibition at M. K. Čiurlionis National Museum of Art shows Viktoras Paukštelis' previously painted canvases on music themes and a couple of dozen pictures specially created for this occasion.
Curator of the exhibition
Prof. Dr. Raminta Jurėnaitė
Exhibition works: 15 02 2023 – 04 06 2023