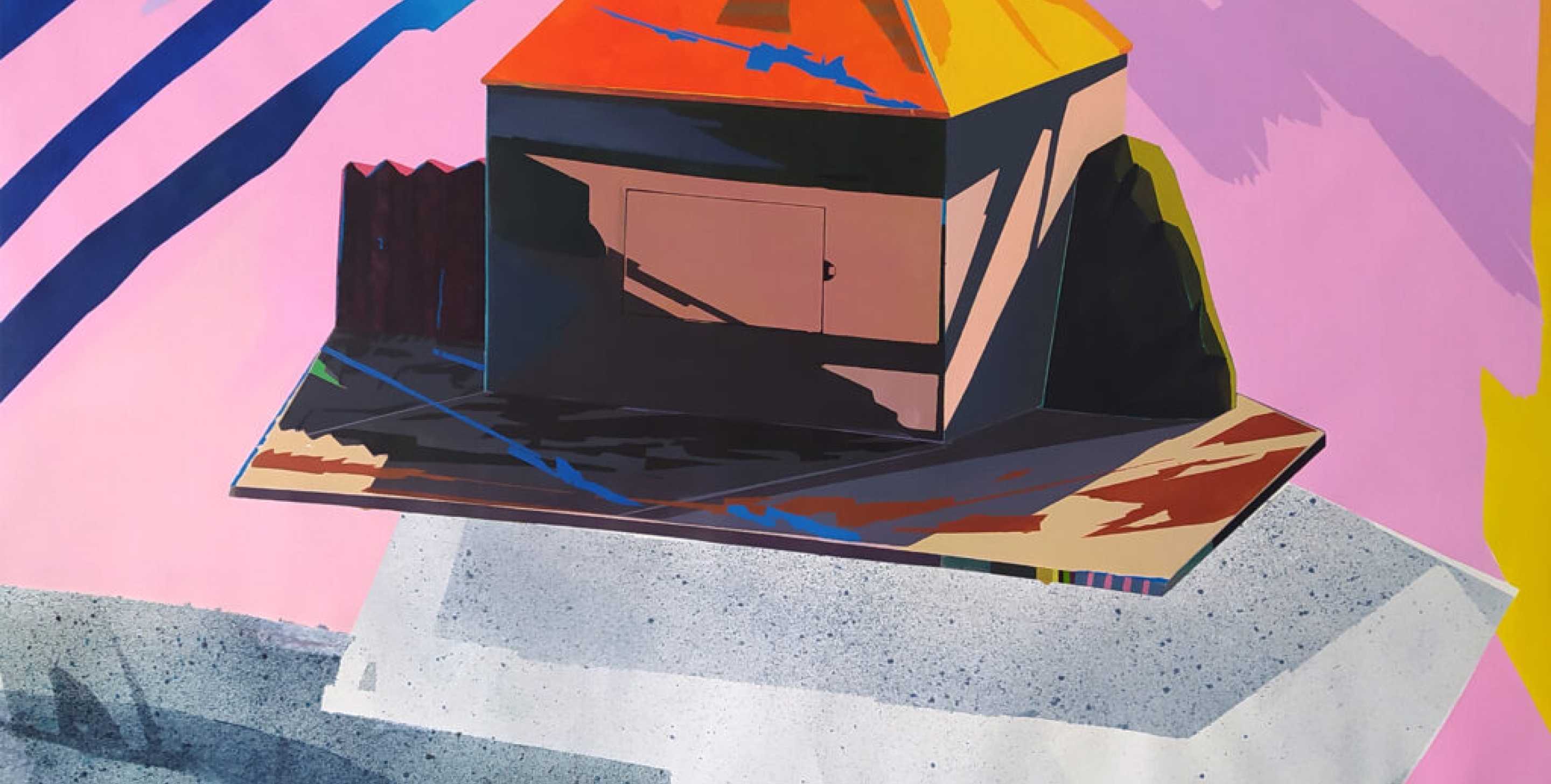 BEFORE...AND AFTER 100 YEARS
M. K. Čiurlionis National Museum of Art
M. K. Čiurlionis National Museum of Art
The exhibition "Before... and after 100 years", dedicated to the 100th anniversary of the Kaunas School of Arts.
The irreplaceable value of Kaunas School of Arts, the ever-vibrant atmosphere, inspiration and image have influenced many artists. After all, in the eyes of many contemporary artists,the  Kaunas School of Arts lecturers and students are their first and true teachers.
Lecturers of the Kaunas Faculty of the Vilnius Academy of Arts have chosen the symbolism of an open book to curate this centenary exhibition. 100 years of art history is cracked, torn and unfinished – like a book that is constantly read, page after page, hoping to find something new in it. Indeed, this is how we can perceive this exhibition and identify the main idea of this exhibition easier: what was the centenary of institutional visual art in Kaunas like?
The introductory part (Hall I) features the first teachers who have influenced many generations of artists during this century and whose works were used to polemicise, debate and followed during the long decades of occupied Lithuania. In the middle of the exhibition (narrow Hall II) there are archival documents, photographs from the time of the Kaunas Art School and a film about the renovated Kaunas Faculty of the Vilnius Academy of Arts and its current life. Today, the Kaunas faculty of the Vilnius Academy of Arts educates not only visual artists, but also design architects.
In the final part of the exhibition (Hall III), we will discover a number of lecturers and artists who had been at the core of the Academy's visual art in Kaunas since the time of the restoration of independence, for whom the influence of the Kaunas Art School was dear to their hearts, and who expressed this in their art.
Even the younger generation of artists who graduated from the Vilnius Academy of Arts (some of whom also lecture at their Alma Mater) – Andrius Zakarauskas, Petras Lincevičius Jovita Aukštikalnytė-Varkulevičienė, Sandra Kvilytė, Povilas Ramanauskas, Darius Rakauskas, Rosanda Sorkaitė, Milda Gailiūtė – even they polemicise with the founders of the Kaunas Art School in their contemporary paintings: by conceptually rethinking the centuries-old genre of landscape, perceiving the power of expression differently, deforming the motif in a new way or deliberately concealing it, they are all in the halls of the Museum together.
Exhibition works: 15 09 2022 – 29 01 2023