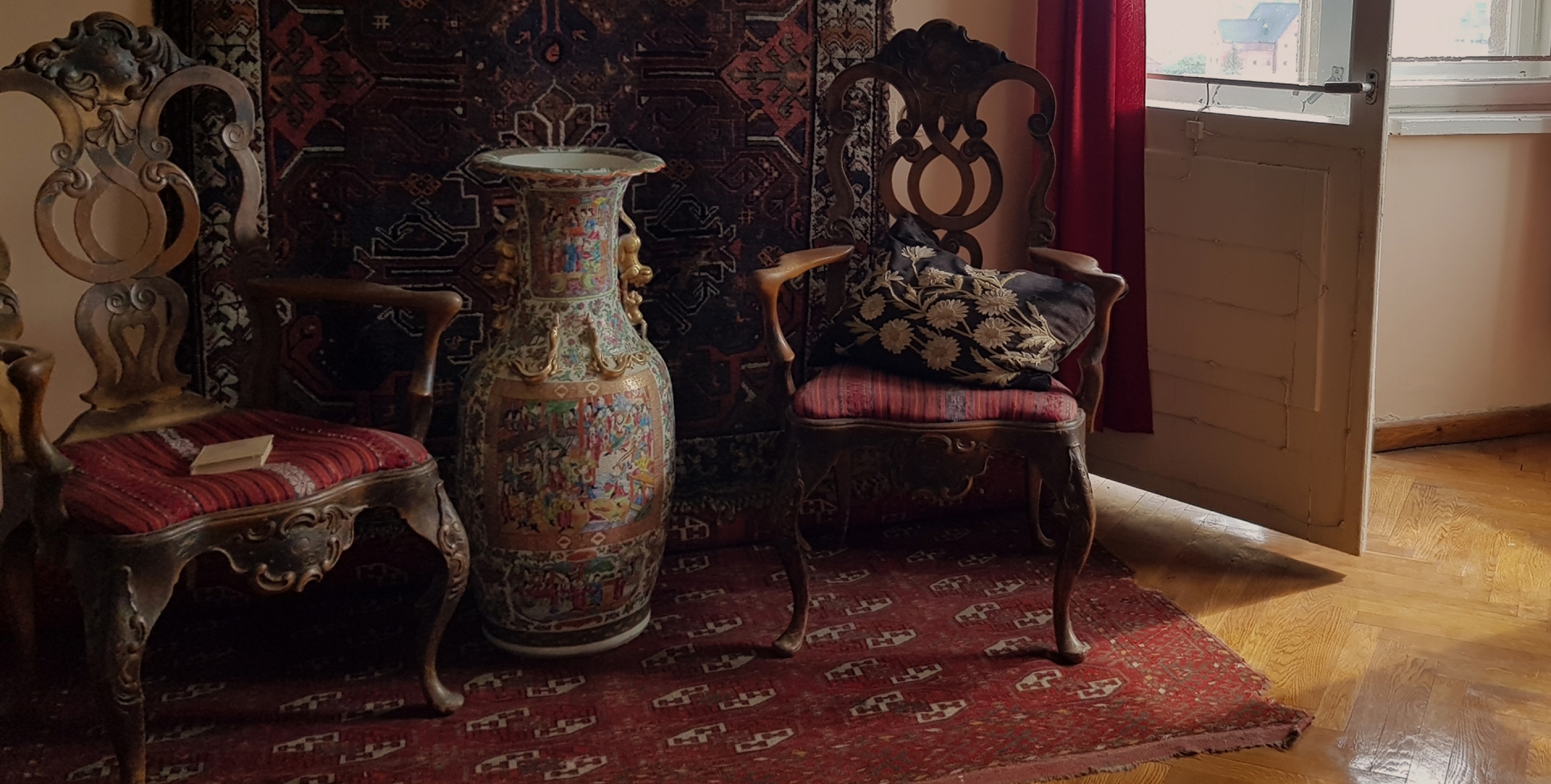 The exposition of L. Truikys and M. Rakauskaitė House-Museum
L. Truikys and M. Rakauskaitė House-Museum
L. Truikys and M. Rakauskaitė House-Museum
Every detail in the house - two living rooms separated by a folding door, the artist's studio, a bedroom have been authentically re-created to retain the ambiance of the lifetime of Liudas Truikys and Marijona Rakauskaitė.
Here you can get acquainted with the creative legacy of L. Truikys – paintings, scenography sketches, drawings for stage costumes, examples of church art projects. Alongside, the exhibition presents an abundant collection of Oriental art items (sculptures, Persian carpets, Chinese vases, fabrics, paintings, incense burners), numerous books, vinyl records, and Lithuanian folk sculptures accumulated by both artists.
In M. Rakauskaitė's room visitors are invited to have a look at her accessories, cosmetics, stage, and casual wear. Details of an authentic interwar interior (bathroom plumbing systems, door handles, electrical switches, and wall-mounted wardrobes) have been preserved in the servants' part of the apartment including the handmaid's room, kitchen, and bathroom.
Everyone will be delighted by the greenery that surrounds the house and the wonderful panorama of Kaunas city.