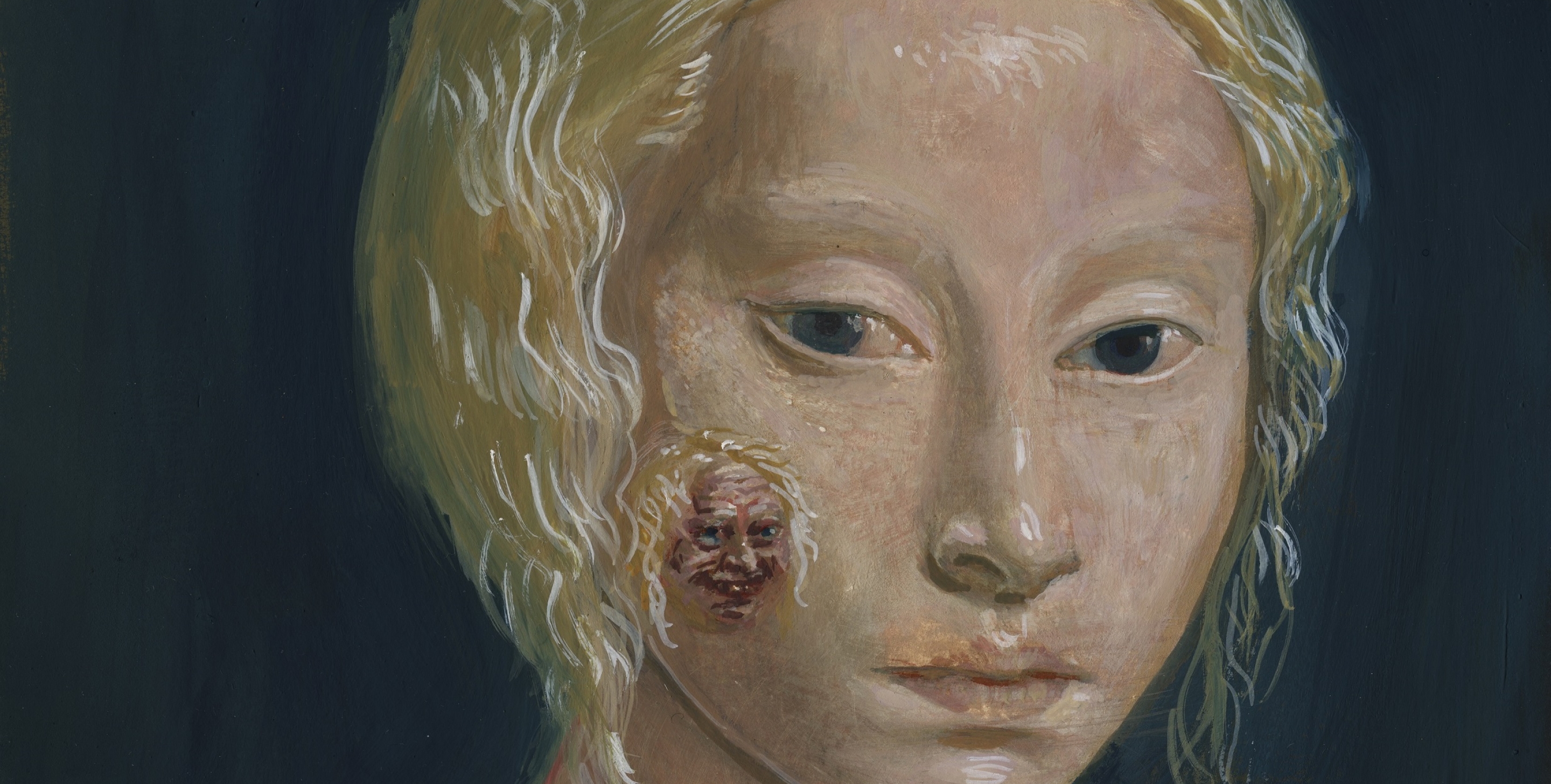 THE DARK ARTS: ALEKSANDRA WALISZEWSKA AND THE SYMBOLISM FROM THE EAST AND NORTH
M. K. Čiurlionis National Museum of Art
M. K. Čiurlionis National Museum of Art
International exhibition "The Dark Arts: Aleksandra Waliszewska and the Symbolism from the East and North".
The exhibition consists of more than 200 works by 36 artists from Poland, the Czech Republic and the Baltic States artists from the 19th century to the present day. The works come from 10 museums and even a hospital's collection in Warsaw. All of these works are united by symbolism and it's themes: illnesses, fears, wars, epidemics, mythological monsters. The central axis of the exhibition are works by a world-renowned Polish artist Aleksandra Waliszewska (born 1976), who uses art to transport the audience into an eloquent world of fantastic imagery. This is her first exhibition in Lithuania.
Aleksandra Waliszewska, one of the brightest talents of the contemporary Polish art scene, creates bold paintings that have attracted a wide range of admirers that go beyond the traditional art audience and also includes alternative and pop culture spheres. Her work has appeared on music albums and her artwork has been used to illustrate a lyric book of the world-famous singer Nick Cave.
Waliszewska's work explores dark themes
The Polish artist does not refrain from using eerie details in her work. Her paintings are full of traditional symbols presenting human mortality - skeletons, disemboweled bodies, naked organs, oozing wounds, festering corpses, desecrated graves and skulls. The overcoming of fear and disease in Waliszewska's work can be linked to other masters of Polish Symbolist movement "Young Poland" (Młoda Polska), who through the movement combined their existential struggle of terminal illnesses with irony, self-loathing and exaggerated self-importance.
The artist's macabre work is complemented by an irreverent sense of humour, as well as a conveyed a sense of futility and doom.
The artist's work ranges from cats turned into monsters to fairies and enchanting landscapes
Ordinary figures such as cats, fairies, mermaids and medieval maidens take on new forms in Waliszewska's works. Cats smoke cigarettes and perform bloody rituals, women - in some works are depicted as vampires, cannibals and murderers, but they are not are not created to satisfy the whims of men.
She also incorporates nature into her paintings, such as forests and swamps, though here they do not resemble landscapes filled with peace. In Waliszewska's work, swamps and forests are an extraordinary space full of tension and mystery, inhabited by supernatural bestiaries and shaken by conflict between life and death.
A fresh, modern perception of a story from hundreds of years ago
Waliszewska's main source for exploring the world of the living dead is the Slavic upiór story of the vampire. The visual material, ranging from medieval manuscripts to nineteenth-century Polish, Czech and Baltic Symbolist works depicting the dark figure of the upiór, have provided exhibition "The Dark Arts" the opportunity to further enrich this cultural phenomenon by bringing it into the 21st century perception.
The Symbolists' desire to escape from realism and naturalism
The exhibition focuses on the artist's closeness to the Symbolists' desire to escape from realism and naturalism. Symbolism is used here as an artistic response to the sense of hopelessness at the collapse of the established order in the fin-de-siècle period, which Waliszewska revives to the present. The rather dark world-view of the late 19th century matches with the current period of anxiety and the artists uses fantastical figures to portray it. Pagan deities, mythological creatures and hybrid animal-monsters act as tools to explore basic human emotions such as love, fear, anxiety, passion and death.
The exhibition will be followed by a range of events, such as meetings, discussions, concerts, guided tours and educational activities and also a specially prepared programme of films at the "Romuva" Cinema Centre.
Participants:
Poland:
Aleksandra Waliszewska
Maria Anto, Wanda Bibrowicz, Bolesław Biegas, Marian Henel, Mieczysław Jakimowicz, Edward Okuń, Teofil Ociepka, Jan Rembowski, Marian Wawrzeniecki, Stefan Żechowski.
Chezch Republic:
Jaroslav Panuska, Karel Šlenger.
Baltic States:
Valentinas Antanavičius (LT), Bernhard Borchert (LV), Mikalojus Konstantinas Čiurlionis (LT), Elžbieta Daugvilienė (LT), Barbora Didžiokienė (LT), Vladas Drėma (LT), Emīlija Gruzīte (LV), Petras Kalpokas (LT), Marcė Katiliūtė (LT), Erich Kügelgen (EST), Aliutė Mečys (LT), Erik Obermanm (EST), Aleksander Promet (EST), Juozas Pjaulokas (LT), Vaclovas Ratas- Rataiskis (LT), Kajetonas Sklėrius (LT), Gustavs Šķilters (LV), Rimantas Šulskis (LT), Nikolai Triik (EST), Teodors Ūders (LV), Vitkauskas (LT), Rihards Zariņš (LV), Antanas Žmuidzinavičius (LT).
Curators: Natalia Sielewicz, Alison M. Gingeras.
Coordinators: Maria Nowakowska, Vaiva Mikelionytė.
Architecture of the exhibition: Vilma Braziūnaitė.
Graphic design: Anna Goszczyńska, Gita Balžekaitė.
Exhibition is co-organized by The Adam Mickiewicz Insitute. 
The Adam Mickiewicz Institute is a national cultural institution, whose goal is to build a lasting interest in Polish culture around the world. The institute works with foreign partners and initiates international cultural dialogue in line with the goals and aims of Polish foreign policy. The institute has put on cultural projects in 70 countries on 6 continents, including Great Britain, France, Israel, Germany, Turkey, USA, Canada, Australia, Morocco, Ukraine, Lithuania, Latvia, as well as in China, Japan and Korea. To date, the institute has presented 38 strategic programmes seen by 60 million viewers. AMI is funded by the Ministry of Culture and National Heritage. The institute's flagship brand CULTURE.PL – an up to date cultural news service, discussing the most interesting events and phenomena related to Polish culture – offers articles and news in three languages: Polish, English, and Ukrainian.
The exhibition is partly funded by the Lithuanian Council for Culture.
Exhibition partners:
Polish Institute in Vilnius
Museum of Modern Art in Warsaw
Kaunas Cinema Center "Romuva"
14A The exhibition is recommended for visitors aged 14 and over. We encourge parents and guardians to familiarize themselves with the exhibition as same of the content presented here may be considered inapproprite for children.
Exhibition works: 03 02 2023 – 22 05 2023