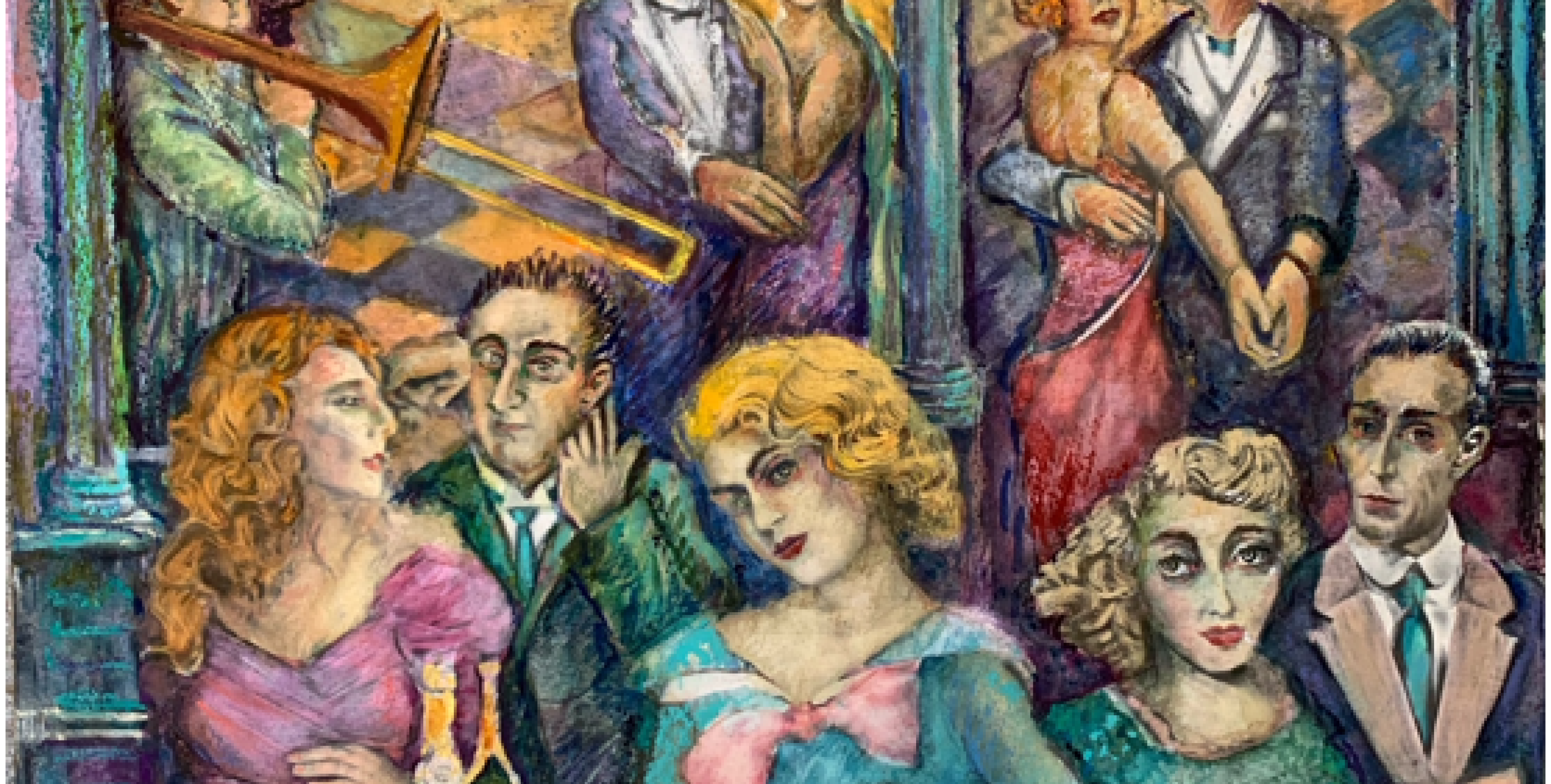 CHROMATIKON "MUSIC SHELL". THE MUSICAL LIFE OF THE JEWS OF KAUNAS IN THE INTERWAR
M. K. Čiurlionis National Museum of Art
M. K. Čiurlionis National Museum of Art
Price:
free of charge
On 1st of October at 3 p.m.
This multimedia work "The Music Shell" is a homage to the flourishing cultural life of the Jewish community of Kaunas before WW2. Live performance of Rūta Vitkauskaitė original score, historical film footage and Aimee's artwork are combined to evoke the cultural and café society of the city.
The event will start with an audio-visual concert, where you will hear music by composer R. Vitkauskaitė reflecting jewish folk, religious, klezmer and professional music, performed by Chromatikon art and music collective's Trio Sonorité award-winning musicians – Özlem Tercanli (clarinet), Daryl Giuliano (cello) and Jelena Makarova (piano). Music is merged with the film, featuring excerpts of interviews from Memory Places, archive photos, and original artworks by A. Birnbaum. The historical events will be revealed through texts, selected by Dr. Kamilė Rupeikaitė.
During the Interval, the audience will be invited to view an exhibition of the original works by Aimee Birnbaum, showing inter-war Jewish musicians' life.
The evening will end with a concert of Yiddish songs, related to inter-war Kaunas, performed by Michael Birnbaum and Trio Sonorité.
Team: Chromatikon art and music collective: Rūta Vitkauskaitė, Aimee Birnbaum, Michael Birnbaum, Özlem Tercanli, Daryl Giuliano, Jelena Makarova
Organizers: Chromatikon (LT, GB)
Partners: Embassy of Lithuania in the UK, Lithuanian Cultural Institute, CPU London, Lithuanian Music Information and Publishing Centre, Women's Radio Station.
Funded by: Lithuanian Council for Culture