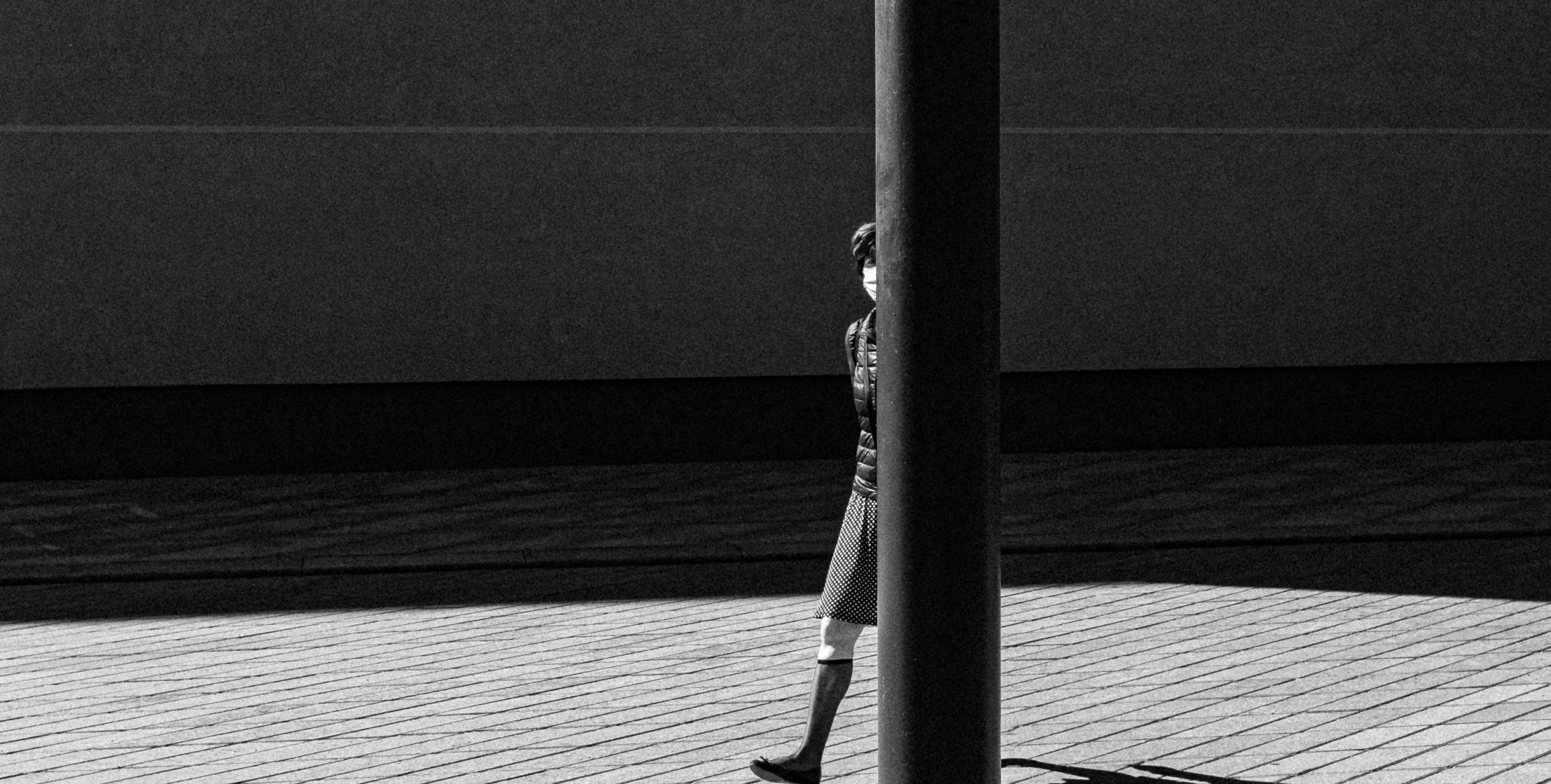 REMIS ŠČERBAUSKAS EXHIBITION TERRITORY KAUNAS / STREET PHOTOGRAPHY
Kaunas Picture Gallery
Kaunas Picture Gallery
Every city in the world has its own unique "face", which is difficult to describe in words. It is not just the architecture and people that define a city, but also the actions, emotions, and essence of being that give it life. If you were to close your eyes and imagine the "face" of Kaunas, what would come to mind? The rhythmicity of modernist architecture, the play of geometric details, the pattern of paving tiles along the old Laisvės Alley, the green spaces of Santaka and the Musical Theater, shop windows, street vendors, stairs, train stations, factories, the Nemunas River, and the faces of strangers all intertwine to create the dynamic movement of the city. Life is truly boiling here!
Remis Ščerbauskas has been photographing the streets of Kaunas for over a decade, capturing the various moments of city life where architectural details intersect with cultural and social phenomena. Though his works cannot be easily classified as street photography due to the multiplicity of photographs, the variety of meanings and compositions, they complement and even expand the boundaries of this genre. Street photography is a documentation of public life, an image of the city's social construct conveyed through the medium of photography.
Each photograph by R. Ščerbauskas tells a unique story or captures an instant of urban theater. Nothing in his work is pre-arranged, no one is warned, and sometimes they don't even realize that they have entered the frame. Most importantly, the captured moment will never be repeated. The photographer's works record the memory of the city, including vivid portraits of people, their looks and emotions, architectural details that reflect the city's peculiarities, and everyday events. R. Ščerbauskas's photography becomes valuable not only from a creative point of view but also from a documentary and social research perspective.
Street photography requires inexhaustible endurance and stubbornness to train the eye to observe the environment carefully and instantly compose an image from many variables. R. Ščerbauskas weaves gentle irony, play of details, and strict rhythmicity into his images. Viewers can enjoy the aesthetics of the photographs, specific elements, city architecture, and personality traits. Those who are more attentive will see the action, emotion, and state of the city suspended in a moment. They will see the real "face" of Kaunas through the eyes of the photographer.
Exhibition works: 08 06 2023 – 23 07 2023