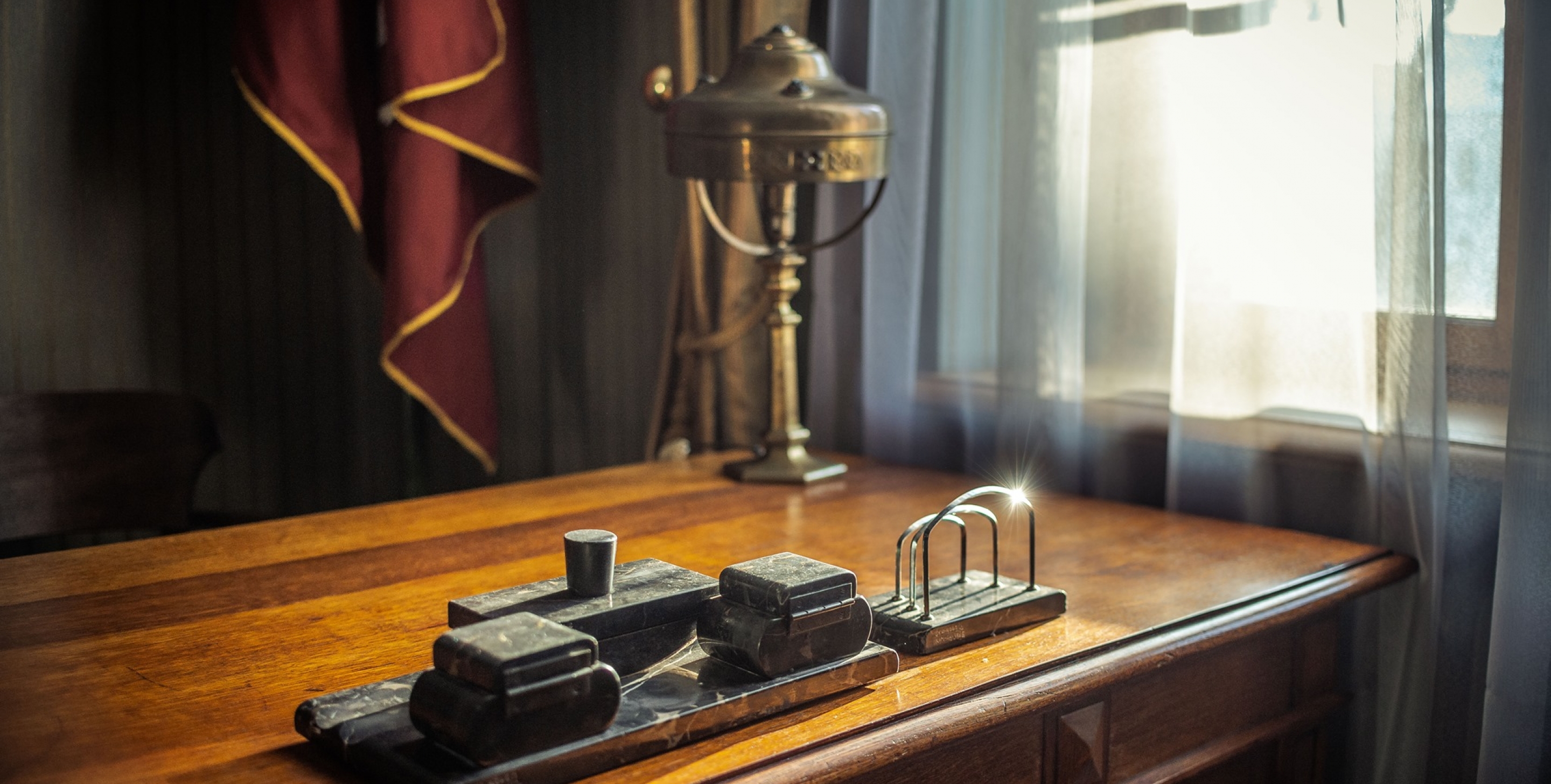 The Returning Relics
Historical Presidential Palace of the Republic of Lithuania
Historical Presidential Palace of the Republic of Lithuania
The permanent exhibit invites the public to open the door of the residence of the highest officials of the country and takes visitors to the authentic environment of that time. On display – representative portraits, works of art that decorated the interior of the Presidential Palace, gifts to the President, the preserved pieces of furniture, and photographs illustrating the Presidents' activities and fragments of their personal lives.
You will ascend the authentic 19th-century staircase that leads to the first floor of the palace, examine the venue allotted for official ceremonies – the Audience Hall, a small meeting room, and a cozy restored study for the First Person of the country with a presidential desk and bookshelves.
The exhibit has been arranged in cooperation between M. K. Čiurlionis National Museum of Art and Vytautas the Great War Museum.