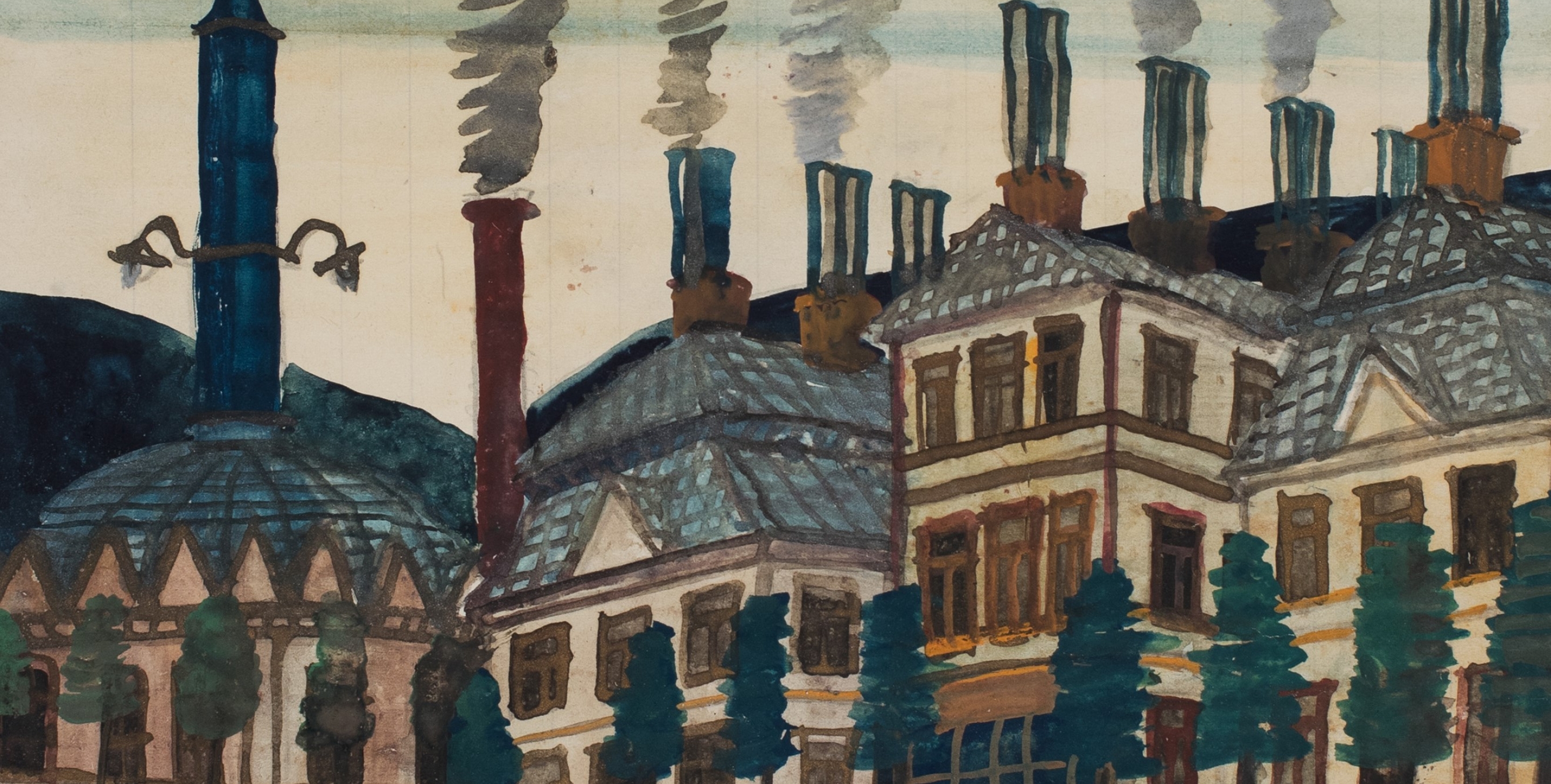 NIKIFOR. MASTER OF POLISH NAÏVE ART
Kaunas Picture Gallery
Kaunas Picture Gallery
Opening on 13th of April at 6 p.m.
Who was Nikifor, Poland's most famous self-taught painter? A tireless worker, he produced over 30,000 paintings. His art was highly regarded by several prominent Polish artists, including Zygmunt Waliszewski, Tytus Czyżewski, Jan Cybis, Alfons Karny and Edward Dwurnik, and his work was exhibited in Paris as early as the pre-war period. He also fascinated well-known writers – Jan Józef Szczepański and Zbigniew Herbert. He has inspired hundreds of articles, several books, a feature film, and a number of documentaries. His works are in the holdings of Europe's most important ethnographic museums and art brut collections, while his home town of Krynica now boasts a museum dedicated to his life and work.
What is the reason behind Nikifor's popularity? Is it the painter himself? How did it come about that someone like him, with no artistic training, perhaps even illiterate, poor, almost a beggar, living on the fringes of society in his home town, plagued by illness, his disability making his communication with those around him problematic, a member of an ethnic minority subjected to forced resettlement after World War II, achieved such popularity during his lifetime? Why is it that half a century after his death, his little pictures, painted with the cheapest watercolours on low-quality supports, are so sought after by collectors and attain such high prices on the art market?
The phenomenon of Nikifor's art has to do with his sensitivity to colour, his ability to elicit the subtlest of shades, his intuitive grasp of how to create light and radiance. All his life he painted subjects that were close at hand and close to his heart: Krynica with its spa resorts, stylish mansions and the interiors of temples of different faiths, offering refuge and a sense of the Divine, the landscapes and railway stations he encountered on his frequent train travels, or the architecture of the towns he visited. He transformed these sights with the power of his imagination, creating unreal structures, monuments, or calming landscapes that bring the disparate elements of a scene into a synthesis. Nikifor's art brings us closer to the mystery of man's existence and testifies to his extraordinary, almost inexplicable talent.
The exhibition features works from the holdings of the National Ethnographic Museum in Warsaw which has one of Poland's biggest collections of works by the artist.
Alicja Mironiuk Nikolska
Exhibition of works from the collection of National Ethnographic Museum in Warsaw
Curator: Alicja Mironiuk Nikolska
Exhibition design: Vilma Braziūnaitė
Graphic design: Jonas Vaikšnoras
Exhibition production and conservator supervision: Anna Grzechnik
Organisers: M. K. Čiurlionis National Museum of Art, Adam Mickiewicz Institute, National Ethnographic Museum in Warsaw,
Exhibition Partner: Polish Institute in Vilnius
The exhibition organised as a part of the project: "Nikifor. Master of Polish Naïve Art", Self-Government of the Mazowieckie Voivodeship
Exhibition works; 13 04 2023 – 11 06 2023