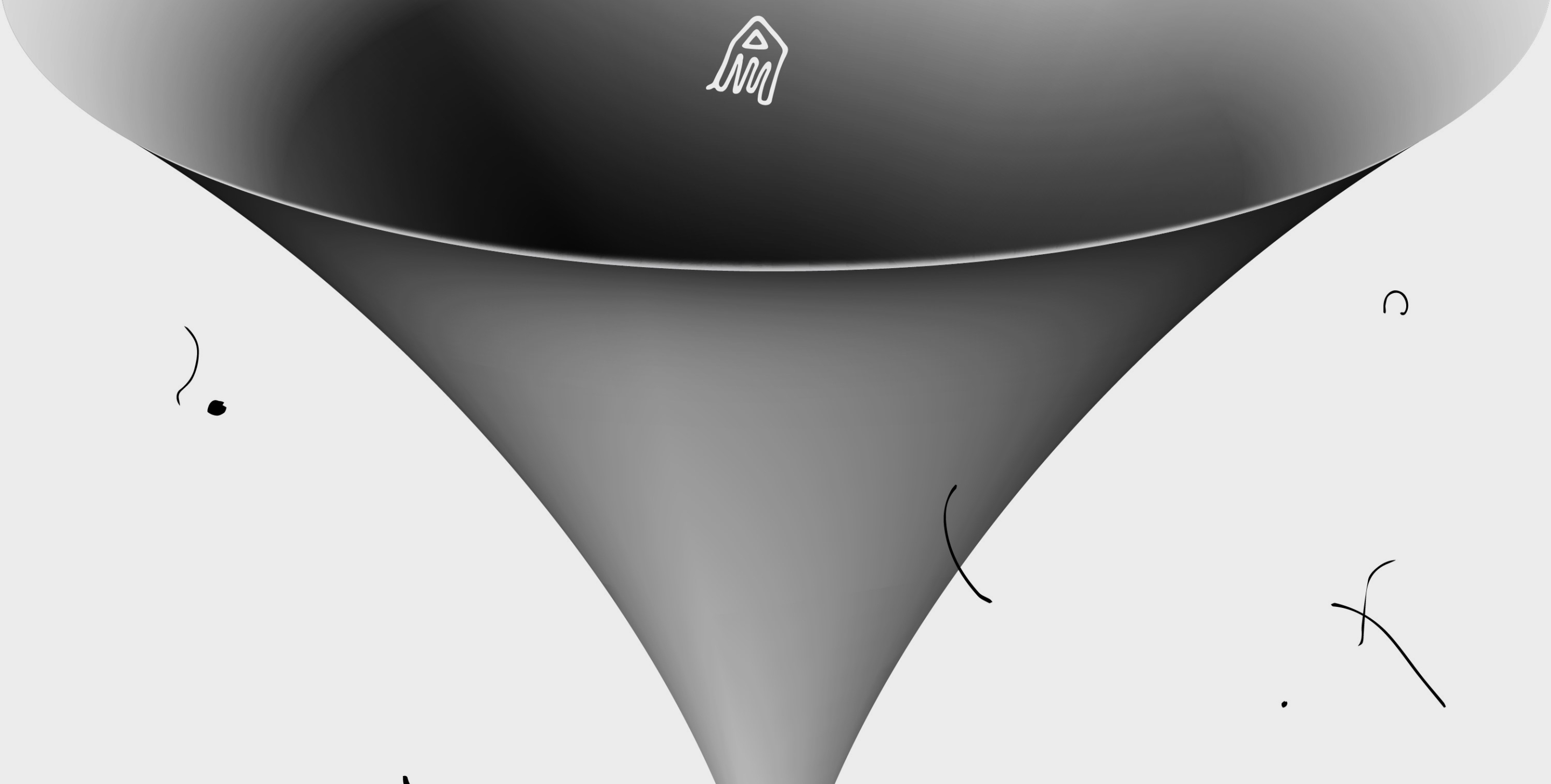 ALISA RŪTA STRAVINSKAITĖ'S GRAPHICS EXHIBITION "THE WHIRLWIND"
V. K. Jonynas Gallery
V. K. Jonynas Gallery
From the 14th of March
The idea was born to visualize the sensations and images inspired by Sigitas Geda's works. In the exhibition the artist wants not only to present her works and share them with a wider audience, but also to stimulate interest in S. Geda's personality and works from a new angle. Attempts to touch his work with other artistic means are extremely rare. Therefore, she sees an exhibition as an opportunity to reveal this while introducing exhibition visitors to traditional and synthetic graphic tools.
The first works were created by A. R. Stravinskaitė in the technique of coloured lino-cut, but later she decided to include more, from watercolour to collage techniques. It was also decided to show a certain part of the creative process, which consists of sketches, the author's notes and visual reflections. Alisa Rūta's goal was to create works that would involve visitors to the exhibition like a whirlwind, look for connections with S. Geda - read the works of this author and analyse them.
In 2004-2010 A. R. Stravinskaitė studied at primary school in Druskininkai, in 2010 started studying in National M.K. Čiurlionis Art School and in 2016 graduated printmaking speciality there. In 2017-2021 was a theatre scenography student in Vilnius Academy of Arts (BA). During the studies she was an international student in Rome University of Fine Arts for a semester, had traineeship in Hotel Pro Forma theatre in Copenhagen and took part in creation of performances such as "Pelican", "My Fairy Herbarium", and "Mamma Moo". In 2021 Alisa Rūta started to study comparative culture studies (MA) in Vytautas Magnus University. From the beginning of studies she had took part in different activities as Sculptural research workshop, Prague Quadrienal, Young Theatre Days, Rethinking alive as material, Young Ambassadors Programme. On group exhibitions as ON PAPER, Portals, Second National Calligraphy exhibition, also had organized one personal, called "Printmaking 2013-2018" in Lithuania. Most of the time she's using watercolour, etching, lino-cut, calligraphy techniques. A. R. Stravinskaitė describes herself: "In my works there are nature motives, rituals, details from the surroundings. Dominate objects are water, mushrooms, birds and space. Even in the oil paintings there is a lot of graphic details, for me, small pieces, textures and colour transitions are very important. Also context, history, memory and dreams is highlight, there are many different symbols and lots of layering in my works".
Exhibition works: 14 03 2023 – 07 06 2023