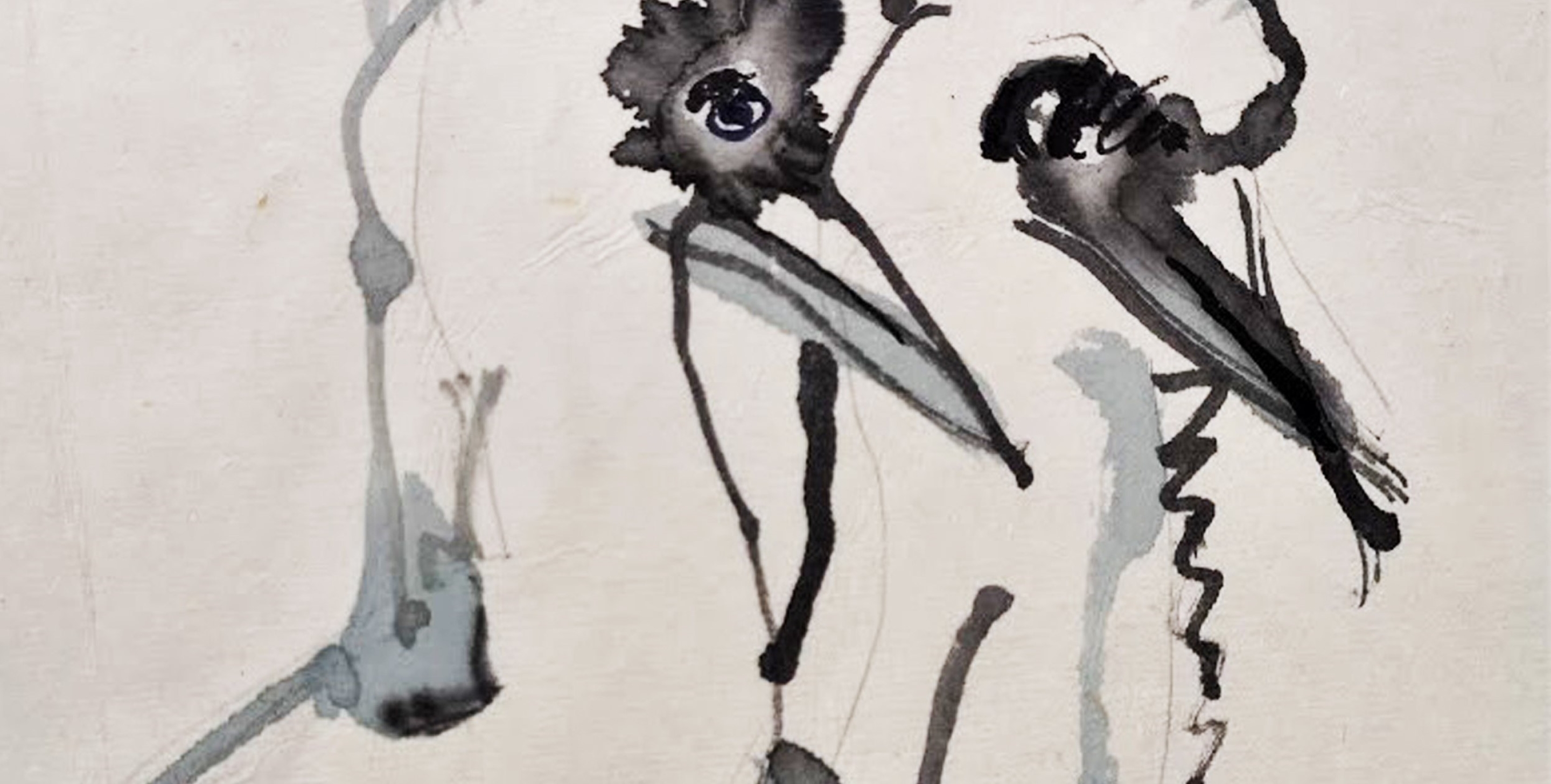 JŪRA VAŠKEVIČIŪTĖ PAINTING AND CERAMICS EXHIBITION "OBSERVATIONS"
V. K. Jonynas Gallery
V. K. Jonynas Gallery
While seeing the creations of Jūra Vaškevičiūtė you can meditate. Picturesque, soft, colour of watercolour connecting line, and the line, close to Chinese or Japanese art, calligraphically moving on the surface of the paper, creates an illusion that you hear music. Or silence. Or listening yourself.
Calligraphic thought of the artist creates impression of certain visual associations. An artist accommodates human in some of her animal portraits, gives them powers that they can talk, she creates stories. We see the transformation where nature (trees, animals) transforms to human and human transforms to the nature. 
An artist was born in 1958 in Vilnius, studied at Vilnius Art Academy, since 1999 took part in more than 180 exhibitions in Lithuania and abroad, organized 23 personal exhibitions. In 2011 St John street's gallery held project "THE SCULPTURE OF THE YEAR 2010" an artist was nominated for "The brightest installation of 2010". In 2019 got a diploma for 1st place in Graphics competition, in nomination for synthesis of genres in Greece (Eurasian Art Union in Greece).
Exhibition works: 20 01 2023 – 26 02 2023