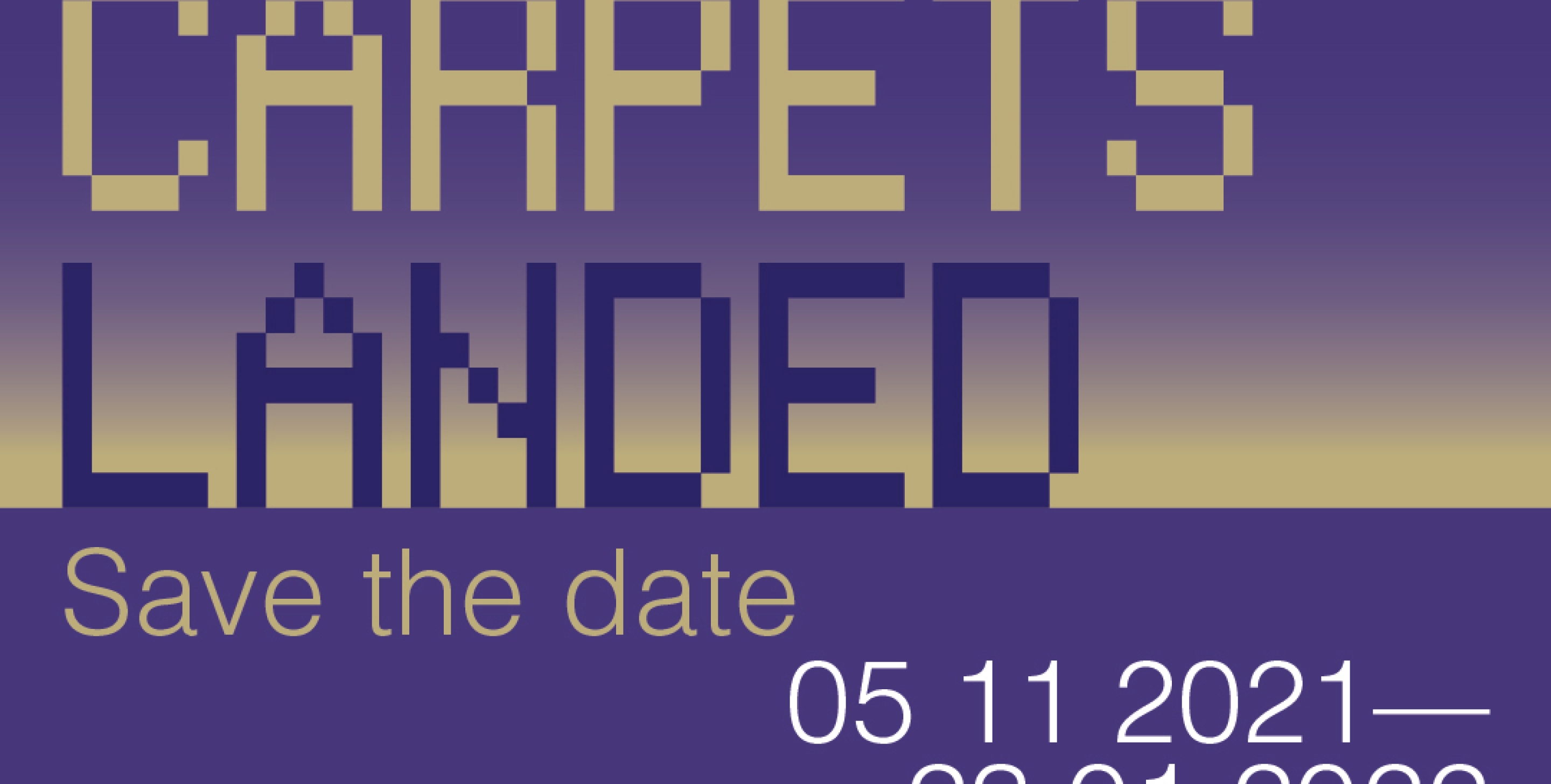 KAUNAS BIENNIAL|MAGIC CARPETS LANDED
Kaunas Picture Gallery
Kaunas Picture Gallery
The international exhibition MagiC Carpets Landed is coming to Kaunas – European Capital of Culture 2022 from 5 November 2021 to 23 January 2022. This is the final event of the four-year project MagiC Carpets, co-financed by Creative Europe, designed to boost visibility for emerging artists throughout Europe. This journey around Europe, with its gaze set on the future, actively involved young audiences and local communities in the fifteen partner countries. 
The title and concept for the MagiC Carpets platform came from an idea of the curator, Benedetta Carpi De Resmini, art critic, curator and art director of Latitudo Art Projects (Italy). The exhibition will present the work of 57 European artists who, over the four years of the project, provided specific artistic interpretations of the residence locations in different countries. 
In Kaunas, each artist will provide reflections on pertinent topics such as marginalization, crossing borders, nationalism, and migration. The common thread connecting the various sections the curator organised the exhibit into, however, is really the social energy that brings out movements of change within communities.
MagiC Carpets Landed aims to go beyond the exhibition itself: "The exhibit will be more than just a showcase of artwork," explains Carpi de Resmini. "It will be an 'integrated exhibition' intended to rethink the very format of an exhibit, instead aspiring to be a relational platform. A mutating body," the curator continues, "in continuous evolution, together with the visitors themselves. The works of art become tools for shared actions with the public, to interpret contemporary society, the idea of reciprocal understanding, shared responsibility, while extending geographical and conceptual borders in different directions."
Along with the exhibit, MagiC Carpets Landed includes a structured programme of performances and workshops alternating throughout the duration of the exhibition. 
MagiC Carpets platform members include Kaunas Biennial (project leader, Kaunas / Lithuania), EVA International – Ireland's Biennial (Limerick / Ireland), Folkestone Fringe (Folkestone / United Kingdom), Ideias Emergentes (Porto / Portugal), Jam Factory Art Centre (Lviv / Ukraine), KUNSTrePUBLIC (Berlin / Germany), LAB 852 (Zagreb / Croatia), Latitudo SRL (Rome / Italy), META Cultural Foundation (Bucharest / Romania), New Theatre Institute of Latvia (Riga / Latvia), Novo Kulturno Naselje (Novi Sad / Serbia), Prague Biennale (Prague / Czech Republic), Openspace Innsbruck (Innsbruck / Austria), Tbilisi Photo Festival (Tbilisi / Georgia), Trempolino (Nantes / France).
The Project is supported by the Lithuanian Council for Culture, co-funded by the Creative Europe Programme of the European Union and is a part of the project "Kaunas – European Capital of Culture 2022".
Follow the magic on www.magiccarpets.eu