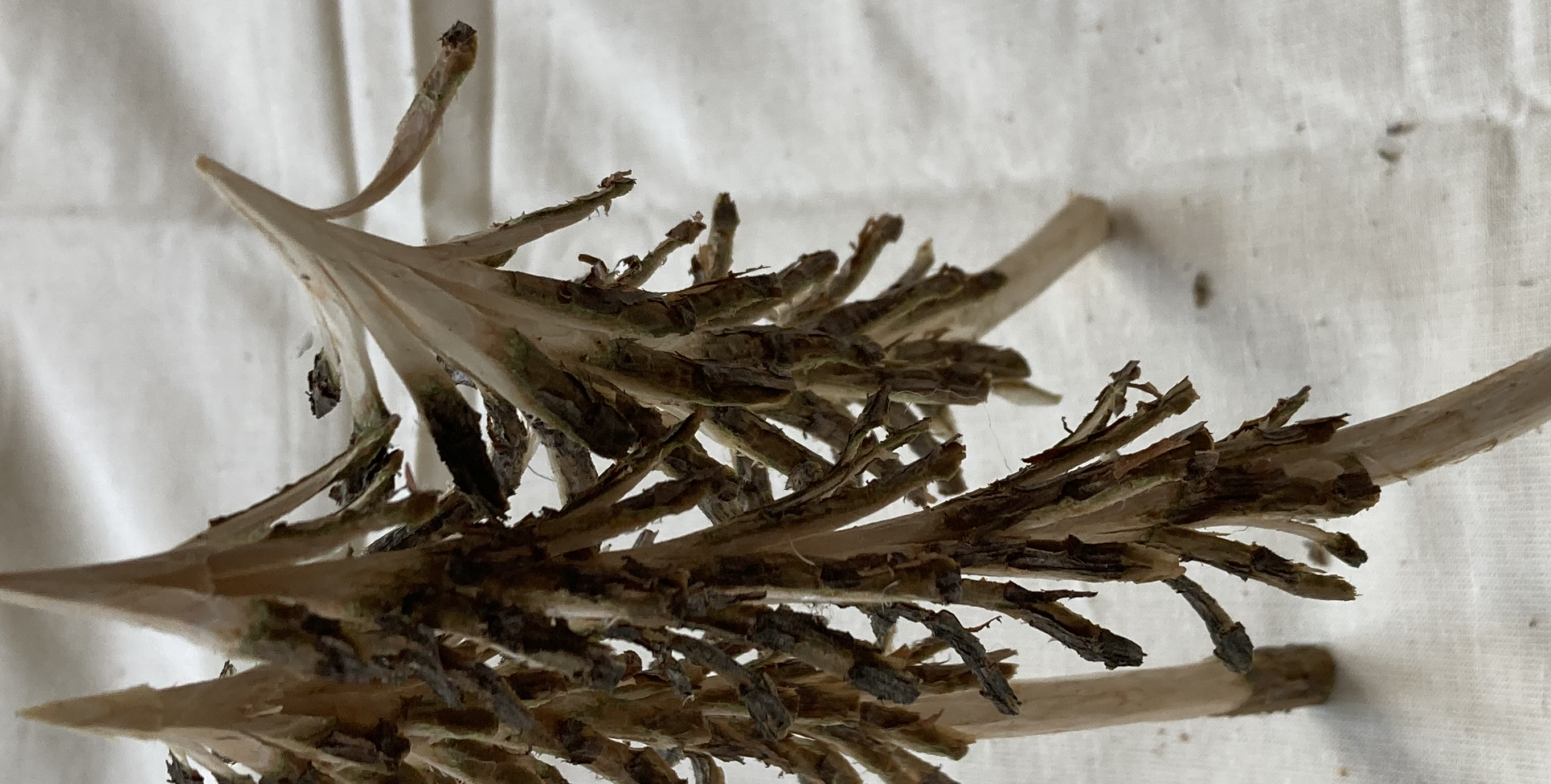 INSTALLATION "OUR LADY OF SORROWS AND BANGA" BY LAURA GARBŠTIENĖ
Kaunas Picture Gallery
Kaunas Picture Gallery
Artist Laura Garbštienė's installation "Our Lady of Sorrows and Banga" is a vision accompanying the exhibition "Banga": the Channel for Human Voice" – the fifth part of the cycle "The Great Industry".
All the exhibitions of the cycle have been organized cooperatively with the communities of former Kaunas factories and artists who created works – their insights related to such subject matters as memory, alternative history, survival, faith and work. A good sense of teamwork with Laura Garbštienė was a pleasant inspiration in exploring the changing concepts of work and production: her performative works Spinners' Orchestra and Knife-blades are Slowly Synchronizing involve people and employ traditional work tools, while a ritual and repetition ensure the survival of people and tools.
The installation "Our Lady of Sorrows and Banga" retains the evidence of these works, but the author seems to be flirting with the "Banga" – a representative unit of "The Great Industry". In the redesigned arrangement of this exhibition, she introduces a story full of coincidences and signs.
 "I was searching for knives in the folk art collection at the Čiurlionis Museum but discovered Our Lady of Sorrows. Her swords became seven scythes which I dragged out while digging around the hut in my homestead. In this desolate area at the cutting of the forest pines and plum-trees took up the warmest territory to form an overgrowth and settle comfortably under a house. Apparently, they might have occupied the whole space under the house and, without mercy, the vegetation wouldn't have saved any signs of human work and life". /Laura Garbštienė/
Laura Garbštienė (b. 1973) creates works of interdisciplinary art. In 2000 she graduated from the Vilnius Academy of Arts with a master's degree in textiles. The artist's work tends to imply an institutional criticism combined with an appreciable dose of humour, the development of ecological themes and a critical approach to consumption. Her works were shown at the Contemporary Art Centre, the National Gallery of Art and the VARTAI Gallery in Vilnius; Rauma Biennale Balticum in Finland (2004); the Prague Biennale (2007); the Liverpool Biennial (2010); the Museum of Photography, Seoul (2021). The film about an unknown artist (2009) won a special mention by an international jury and the International Critics Award (FIPRESCI Prize) at the Oberhausen International Short Film Festival. Garbštienė's works have entered various collections both in Lithuania and foreign countries
In 2017, Laura Garbštienė took up an artistic initiative "Spinners" in Dzūkija region, which aims to investigate and think over the themes of traditional rural living and nature preservation, they are also initiating the discourse on processes and changes both locally and globally. From 2019, the "Spinners" are curators of the Marcinkoniai station gallery, in 2020 they started working on a residency programme of international art.
Exhibition works: 04 02 2022 – 27 02 2022