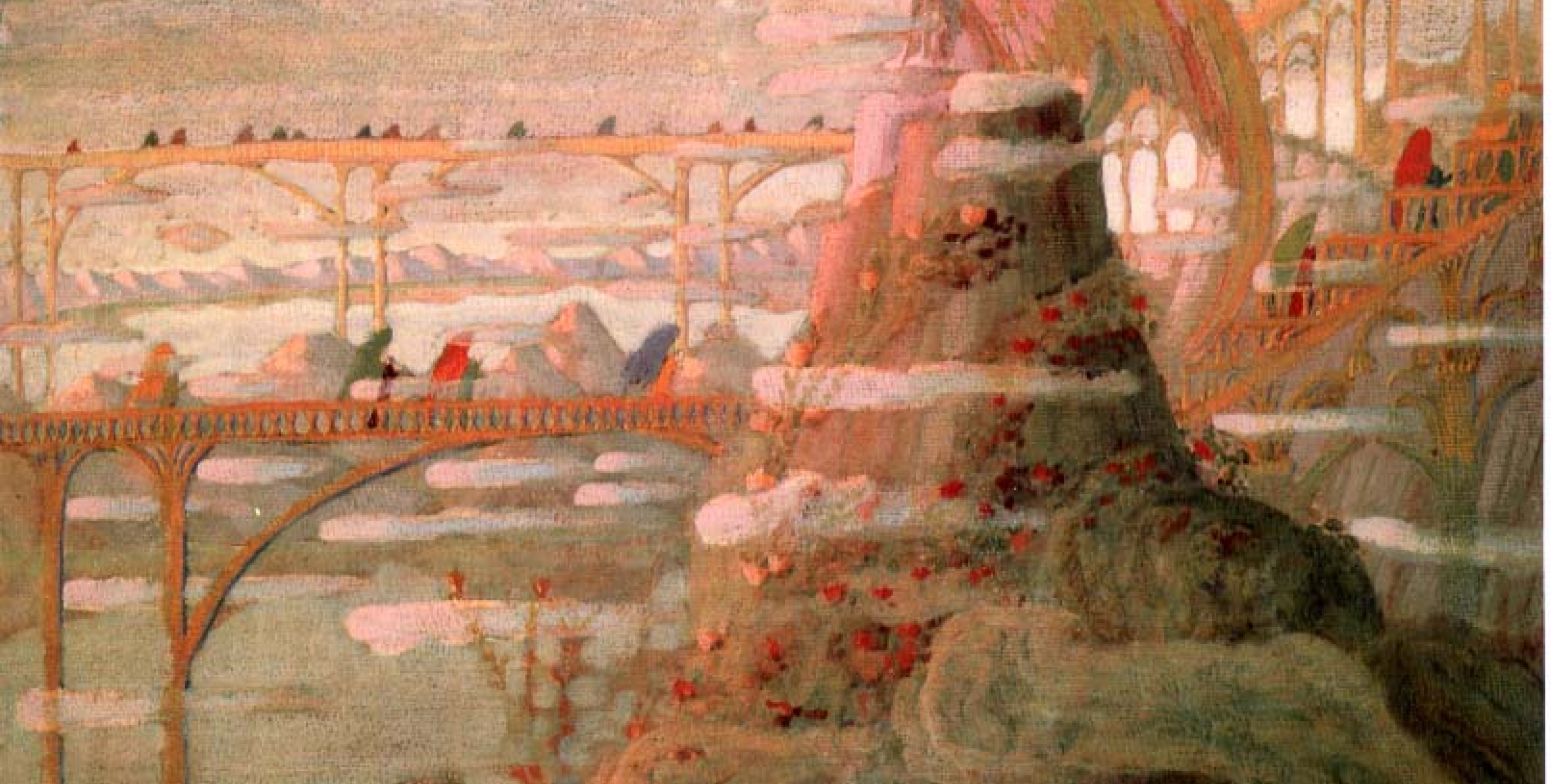 M. K. Čiurlionis' Creation
M. K. Čiurlionis National Museum of Art
M. K. Čiurlionis National Museum of Art
A permanent exhibit representing M. K. Čiurlionis' – a genius of Lithuanian art – creation presents 113/117 paintings. New anti-reflective glass protects against infrared rays and makes it possible to see all the subtleties of the artist's painting technique. His peculiar perception of space enables us to get the impression of images as if painted from a bird's flight, to perceive a shade of cosmic vision, deep inner concentration concealed in the pictures. The artist was interested in the origin of the Universe, its structure, the spirit that governs the world, nature and its cycles, the sense of human life, the evolution of psychological states and being, the possibility of implementing the principles of musical creation in painting.
In the music hall which has excellent acoustics, you can hear recordings of the great artist's music or admire live music by the performers, see the stage curtain of the "Rūta" Society – the largest in size work by M. K. Čiurlionis. His musical legacy – the symphonic poems "In the Forest" and "The Sea", works for piano, choirs, organ, and the string quartet constitute the foundation of the Lithuanian professional music.
M. K. Čiurlionis Gallery is the only place in the world where almost all the works by the most famous Lithuanian artist, composer, photographer, writer, and public figure are stored: 227 paintings, graphic works, drawings, musical manuscripts, letters.